Invitation Letter | China Great Bay Area Industry Expo (Shenzhen DMP)
---
---
Invitation Letter | China Great Bay Area Industry Expo (Shenzhen DMP)
China Greater Bay Area Industrial Expo (hereinafter referred to as: DMP) will be held in Shenzhen International Convention and Exhibition Center (new hall) on November 26-29, 2019.
As the urban agglomeration that is at the forefront of reform and opening up and foreign trade, Hong Kong, Macau, Guangzhou, Shenzhen, Dongguan and other regions will take advantage of the unique geographical advantages of the Guangdong-Hong Kong-Macao Greater Bay Area to jointly promote economic and industrial reform and development. As the largest and most influential intelligent equipment exhibition in South China, DMP will undoubtedly become the general direction of future industrial development.
In line with DMP's new era and new features, this time OKE will exhibit multiple series of tool product categories - PDMT economical fast feed milling insert series and a new series of threaded inserts, cermet inserts, and will also cover aerospace , automotive, mold, energy, rail transit and other industries as a whole supporting processing solutions.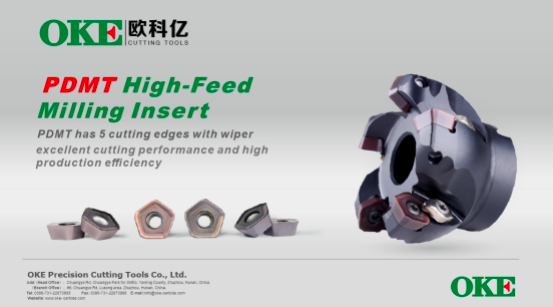 PDMT economical fast feed milling insert series can bring more considerable production benefits to customers and increase the added value of products while achieving good cutting results.
OKE6210 / OKE6220 metal-ceramic insert grades adopt a special gradient sintering process to achieve the perfect combination of wear resistance and toughness, and have good resistance to crack.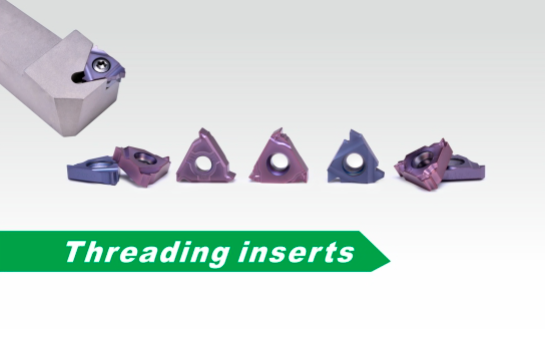 The self-developed new series of threaded inserts have a sharp cutting edge structure, combined with a high toughness, high wear resistance, and a versatile cemented carbide substrate , which has good cutting edge strength; a reasonable chip breaker design ensures that the effective elimination of chip during processing results in a high surface finish, and it is matched with a highly wear-resistant coating, which has strong processing applicability and enhanced versatility.
"Product, technology, sales, service" is not only the theme of OKE's technical service in 2019, but also the core element of OKE's expansion into a broader market with a gesture of progress, development and challenge.
In the next few years, product development of hard-to-cut materials such as stainless steel and high-temperature alloys will be the core direction of OKE to expand the market. OKE will focus on independent research and development, design and technical support of key products in the terminal application market of industry segments, so as to truly understand the market needs and provide customized services.
In this exhibition, OKE hopes to get more contact with target customers, meet potential customers, understand and learn advanced industry scientific and technological achievements and services, and enhance OKE's brand awareness and influence.
We are honored to invite you to participate in this event and look forward to talking with you about the future! Be full of harvest and create brilliant!
---
area,and,the,of,to,in,will,as,with,series