Canton Fair on the Cloud Platform,Mutually Beneficial to the world
---
---
Canton Fair on the Cloud Platform,MutuallyBeneficial to the world
See you on the Canton Fair Cloud Platform
Thanks to the cloud platform, people all over the world realized close communication. Affected by COVID-19, the 127th Canton Fair, known as the "barometer of Chinese foreign trade", was held online from 15th to 24th June.
It is a practical initiative to move the global trade event, which has been held for more than 120 consecutive years for more than 60 years, to the cloud. Facing the most significant change in the history of the Canton Fair, OKE actively follows the trend of the times, embraces new things, and develops in the reform. All the work are proceeding in an orderly manner.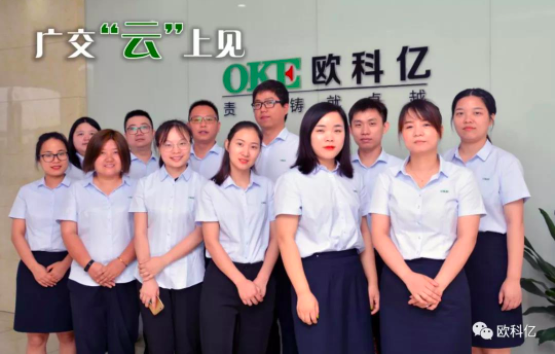 In response to online Canton Fair, OKE carried out the online live show focusing on the two themes of "Cemented Carbide Products" and "CNC Tool Products". The product series cover woodworking, CNC and other machining fields, including overall supporting processing solutions for multiple industries such as furniture, automobiles, molds, energy, rail transit etc.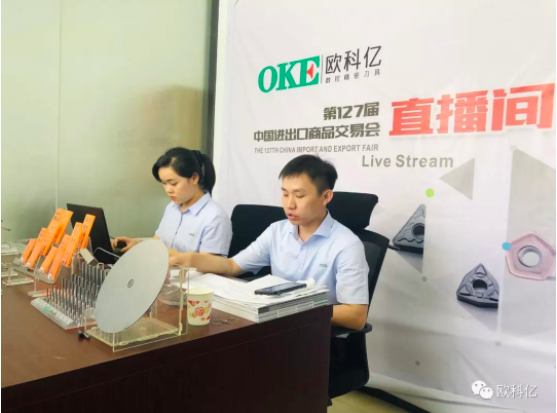 In order to participate in the "special period, special significance, special measures, and particularly exciting" online Canton Fair, OKE Company changed the traditional marketing model of manufacturing industry from "face to face" to "screen to screen" and established a 13-member bilingual compere team with "marketing + technical service", so that we can answer customers' questions online and provide perfect solutions as soon as possible.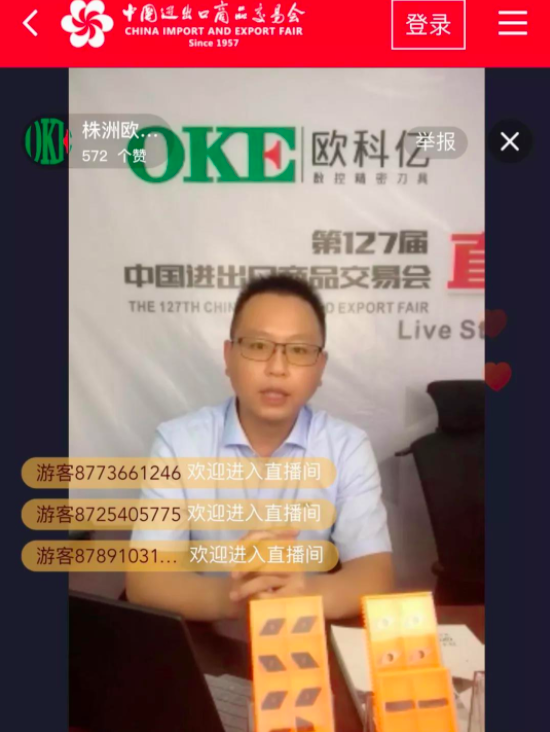 Enter official website of the Canton Fair, search for exhibitor information "OKE" or booth number: 14.3G35, then you can watch the live broadcast!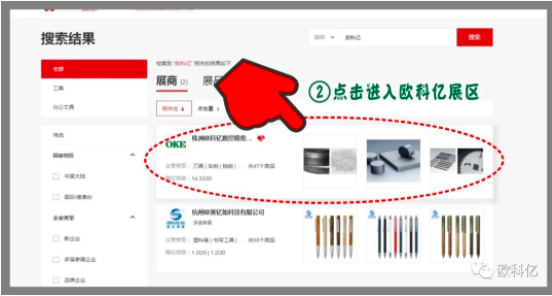 ---