Threading inserts
---
---
Threading inserts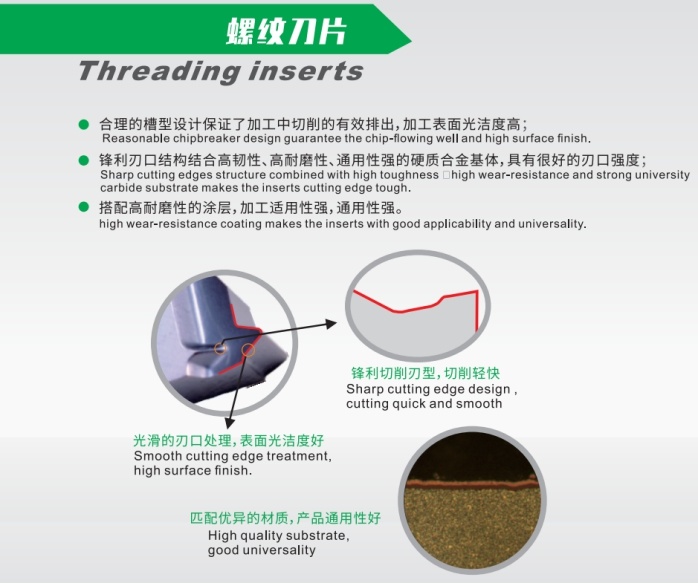 Sharp cutting edge design ,cutting quick and smooth
Smooth cutting edge treatment,high surface finish.
High quality substrate,good universality
1、Reasonable chipbreaker design guarantee the chip-flowing well and high surface finish.
2、Sharp cutting edges structure combined with high toughness 、high wear-resistance and strong university carbide substrate makes the inserts cutting edge tough.
3、high wear-resistance coating makes the inserts with good applicability and universality.
Responsible editor:http://www.oke-carbide.com
---